Upcoming Sessions
Due to COVID-19 we are only offering one day courses until further notice.
Pricing
Ticket Type
Cost
New Attendees Two Day Sessions
$2,500
New Attendees One Day Session
$1,500
Former Course Attendees
$500
Non U.S. Medical Residents, Fellows, Nurses, & Techs
$500
October 30th, one day symposium before ISAPS. Proof of ISAPS registration required.
$250
U.S. Medical Residents, Fellows, Nurses, & Techs
$0
Instructor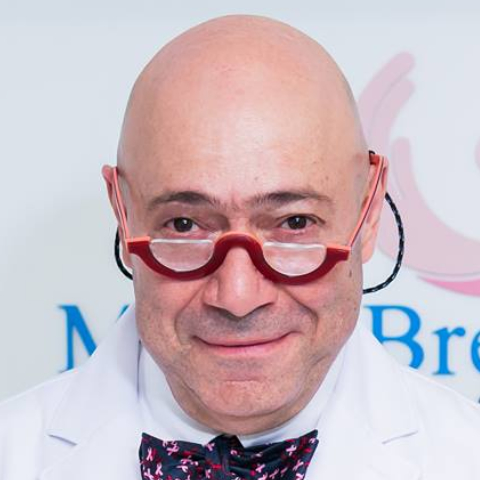 Roger K. Khouri, MD, FACS
Dr. Khouri has more than 30 years of experience as a reconstructive plastic surgeon. Till the early 90's he had one of the world's largest personal experience with microsurgical free flap breast reconstruction. In 2002 He was awarded the prestigious Godina Lectureship in Microsurgery. He has since abandoned microsurgical breast reconstruction in favor of the much more patient friendly and better outcome micro fat graft technique. He invented BRAVA and the External Vacuum Expansion (EVE) device and pioneered pre-grafting expansion as a mean for better tissue augmentation with fat grafts. For his pioneering work on the regenerative abilities of fat grafts in breast reconstruction and augmentation he received multiple prizes and International awards. Dr. Khouri has delivered more than 500 lectures and instructional courses at National and International Plastic Surgery meetings in more than 35 countries.
1 And 2 Day Course Description
Through direct closed interaction in the O.R with Dr. Khouri, you will see 4 to 6 live surgeries and at least as many followup patients within 2 days. Learn technical tips for safety, efficiency and reliability. Learn from didactic lectures.
1 And 2 Day Course Schedule
Day 1 & 2
Time
Sessions
8am - 7pm

Pre-Op Patient Marking
Staged Post Mastectomy / Lumpectomy Breast Reconstruction with Fat Grafts and Brava External Expansion
Cosmetic Bilateral Breast Augmentation with Liposuctioned Fat Grafts and Brava External Expansion
Cosmetic & Post Mastectomy Implant to Fat Conversion
Lunch