"I was trully impressed with your surgical techniques, which i agree will revolutionize many parts of surgical plastic surgery."
- Jason R. Bailey M.D.
Read Full Testimonial »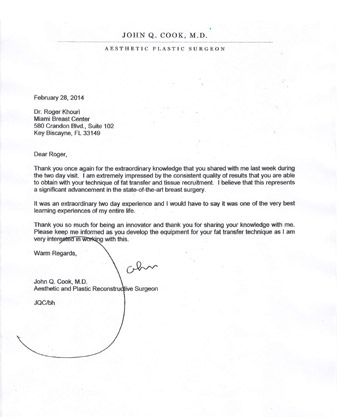 "It was an extraordinary two day experience and i would have to say it was one of the very best learning experiences of my life."
- John Q. Cook, M.D.
Read Full Testimonial »